Keller Family Community Foundation
KFCF
Click on the following to learn more:
Nick and Mary Jane ended the day with

530 miles

!  Way to go!
Nick would personally like to say, "THANK YOU" to everyone for your donations and support for the Valentine's 500+ Day!  Also, Thank you to everyone who supported Team Snowsnakes!  We really appreciate everyone who continues to support our great cause.
Also, keep a look out for SNOWFLAKES OF HOPE being sold at local businesses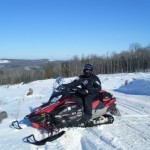 Snowball Cancer 2012 Nick's Blog (Jan 15, 2012 – Feb 18, 2012)
◊◊◊◊◊◊◊◊◊◊◊◊◊◊◊◊◊◊◊◊◊◊◊◊◊◊◊◊◊◊◊◊◊◊◊◊◊◊◊◊◊◊◊◊◊◊◊◊◊◊◊
Is a non-profit foundation based out of Richmond, Minnesota.  
The foundation awards grants to qualified recipients throughout the year.  The process for applying for a grant along with forms are available under GRANT APPLICATION within the Mission Delivery page.
Please take a moment to browse our site to learn more about the Foundation and its history.  
If you would like to Donate and help support the KFCF; please visit the Donate Page for more details.
◊◊◊◊◊◊◊◊◊◊◊◊◊◊◊◊◊◊◊◊◊◊◊◊◊◊◊◊◊◊◊◊◊◊◊◊◊◊◊◊◊◊◊◊◊◊◊◊◊◊◊
Watch the video clip from SledHead 24/7 on Fox Sport Network…..
COME JOIN US ON TWITTER AND FACEBOOK:
Presented by Keller Family Community Foundation (KFCF) which is a non-profit foundation, with 501(3)(c) status.